Interview with Ake Rudolf, the UX Design Awards' director !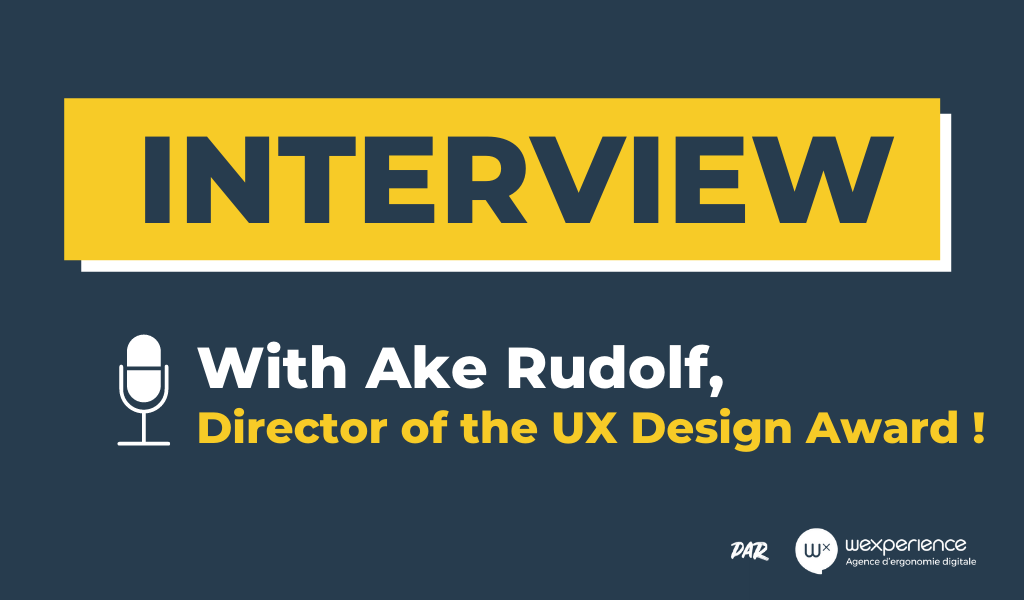 Interview with Ake Rudolf, the UX Design Awards' director !
The UX Design Awards are a global competition for excellent experiences. The awards are open for outstanding products, services, environments, concepts and visions, as well as for bachelor's and master's projects from all over the world.
For the 2022 edition, we were honored to conduct an interview with Ake Rudolf, director of the UX Design Awards.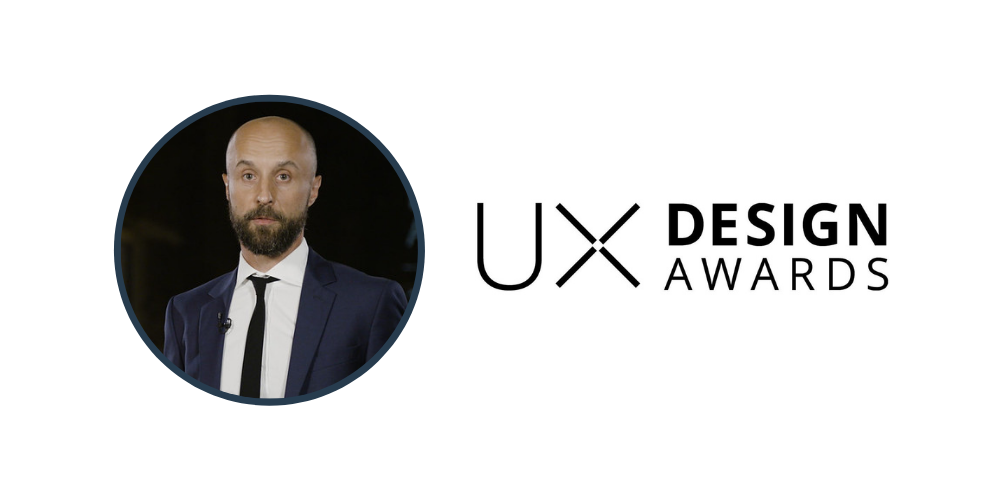 Olivier Sauvage |
Hello Ake ! So, you are the Awards' Director for the UX Awards in Berlin. Can you describe for you in a few words what The Design Awards are ?
Ake Rudolf |
Well hello, welcome and glad to be here.

The UX design awards are a competition for user experience and experience design. It takes place twice a year, we actually reward, of course, experiences in all fields, and all branches, for products, concepts, prototypes, for professionals but also new talents are welcome with bachelor and master projects.
Olivier Sauvage |
Ok, so, two questions in one. When and why did you create these awards?
Ake Rudolf |
Founded in 2008 as an exhibition for good usability, the IDZ established in 2015 the UX Design Awards.

The reason is, the awards are given by the international design center, Berlin. We are a non-profit design association and institution, so, it is our mission to promote good design. We started out actually with an exhibition on usability and product in one of the largest fairs in Germany (IFA) for electronics in Berlin. We started to educate people about good usability in products and create more awareness about the issue of user experience.
Olivier Sauvage |
Is the UX design Awards open to everyone?
Ake Rudolf |
Yes, We have two open participation calls each year, one from March to May and on from September to November. So, companies, agencies, institutions, also research organizations can submit to two categories actually : to products, market ready products, services, environments and concepts that can be prototypes, MVP's even research projects. And students at universities can submit bachelor and master projects to the new talent category.
Olivier Sauvage |
Ok, and how many participants are there this year ?
Ake Rudolf |
This year we had about 300 submissions from almost 60 countries and among those, the jury nominated close to 100 submissions to actually compete in the awards.
Olivier Sauvage |
How many from France?
Ake Rudolf |
Well, this year, actually, we have two, I think. And one is very well known, its Renault. So we are holding thumbs for France.
Olivier Sauvage |
What does it bring to the winners? What do the winners get out of it?
Ake Rudolf |
Well, actually, of course, an award is about gaining international recognition, and this is something we do very well. We have created a community of about 80 000 followers throughout the whole world, user experience professionals, so companies and agencies, of course, strengthen the visibility and the experience in the UX field. Teams and designers, they earn credit, and they build their professional reputation. And of course, we invite all participants to join our community of UX experts worldwide, so they have access to knowledge sharing, to digital events. And of course, they get a validation by an international jury, which is very important.
Olivier Sauvage |
Ok, good, thank you very much Ake !
Please join us on 1 March 2022, as we celebrate outstanding experience design in our Virtual Award Ceremony 😉
---
Cet article vous a plu ? Abonnez-vous à notre newsletter et recevez notre actualité et plus de contenus sur l'expérience utilisateur.